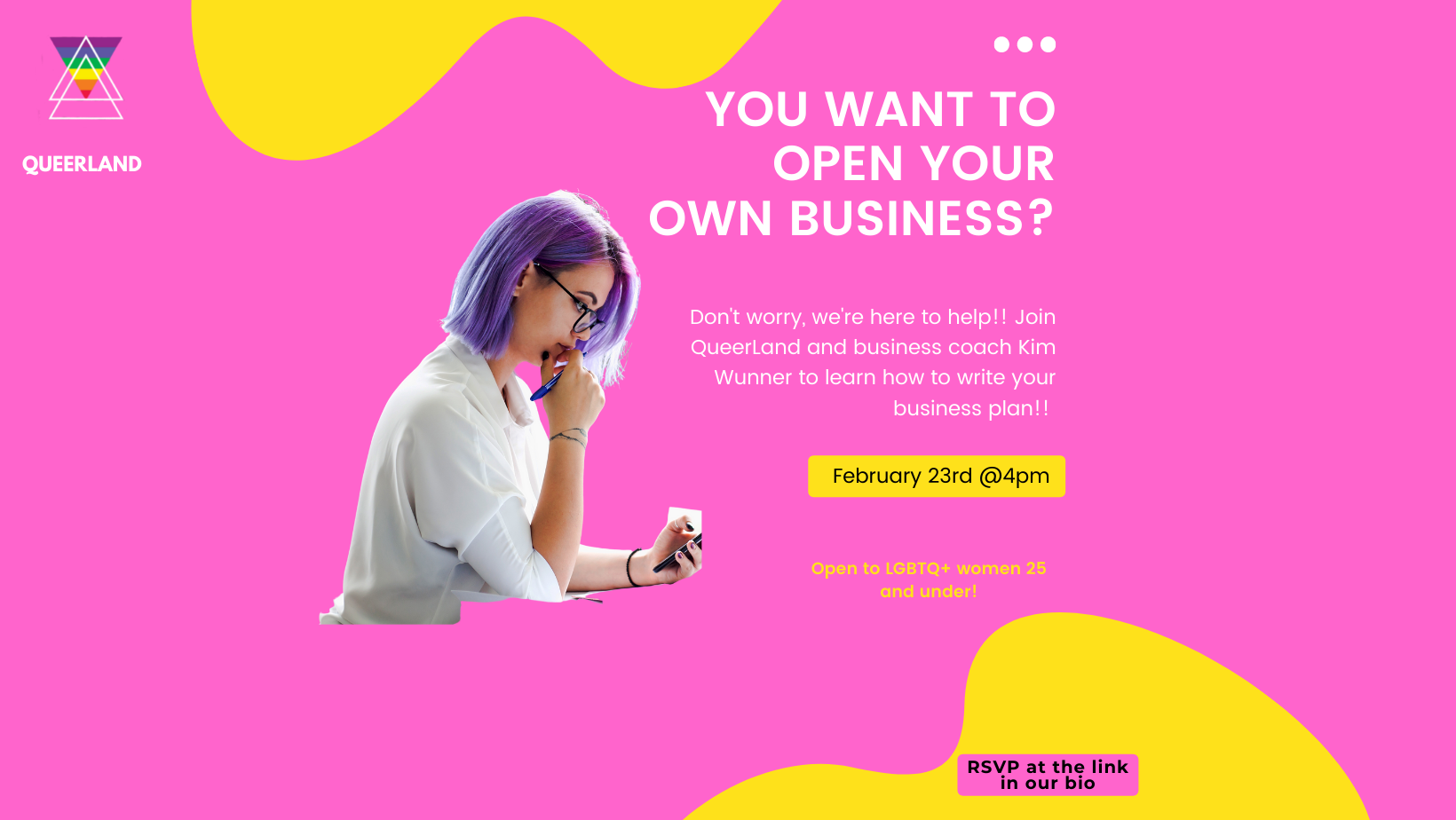 QueerLand Presents: Writing your business Plan for LGBTQ+ women in business
At this QueerLand exclusive business workshop, learn the ropes to write your very own business plan with LGBTQ & women business coach Kim Wunner!
About this event
🏳️‍🌈 Ready to start your own business? Join QueerLand for our business plan writing seminar February 23rd at 6pm!
🏳️‍🌈 At this seminar, you'll learn the framework to move forward with starting your business- identifying your target audience, budget, expenses versus income, and more!
🏳️‍🌈 Learn to value and empower yourself to move forward with your business in a way that aligns for you!